Drupal Fortified.
Dropfort helps you to organize your Drupal projects and manage your sites in one simple interface.
Build your custom projects and distribute releases securely and effectively using the native Drupal update manager.
Best of all, it's free to get started.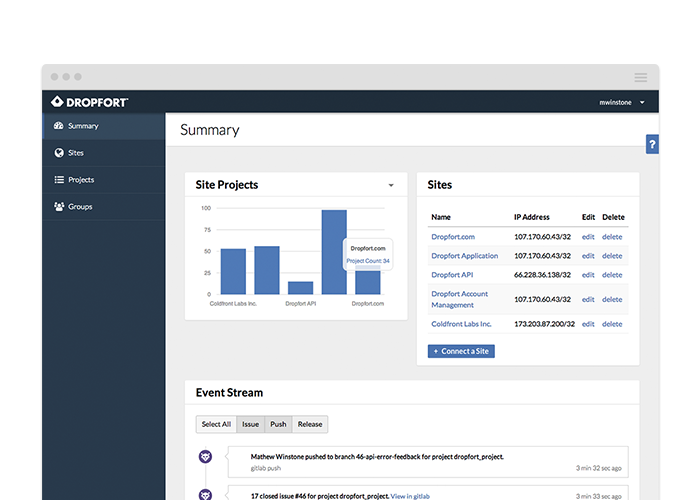 GitHub and GitLab Integration
Keep track of what's happening with your sites, by having your GitHub and GitLab notifications directly in Dropfort™.
So you can stay on top of things.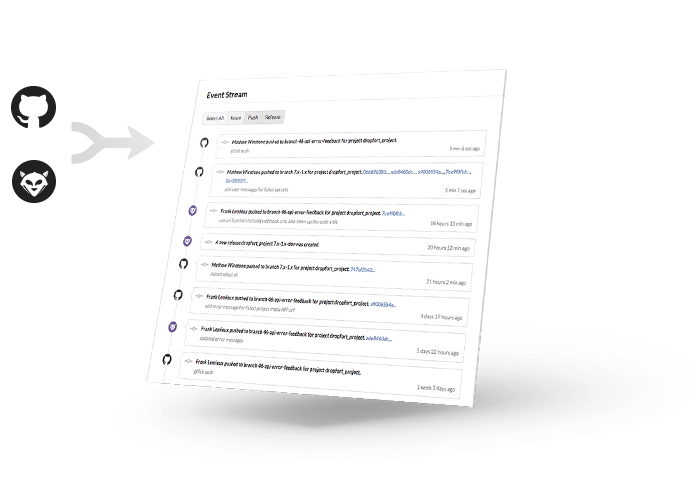 Create releases for your own custom projects
Manage updates and push releases for your custom modules to all your sites the same way Drupal.org does.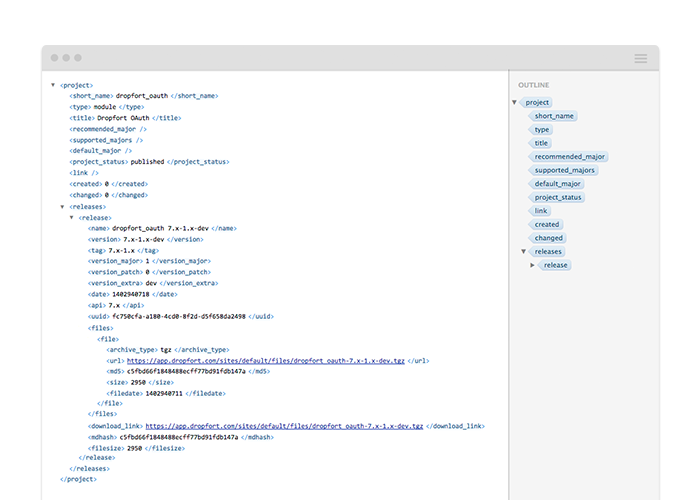 Generate Beautiful Reports
Dropfort™ includes built-in analytics that keep track of your projects. Easily generate reports and get a visual for all that data.